Recopilación de mas de 30 nuevas mejoras para añadir a tu PESEdit.com 2011 Patch (o a cualquier otro parche que tengas) y modificarlo substancialmente de manera muy fácil (ocupa 2,76GB).

Para instalarlo, simplemente añadir los unnamed_xx.bin en su carpeta correspondiente del kitserver... y si se diese el caso que te pidiese sobreescribir algún unnamed_xx.bin (cosa no común, pues este addon es en su mayoría, para "añadir" cosas, no para modificar las que ya trae el parche), darle a "si". De todas maneras y para resolver posibles dudas, conviene leer el post entero, o al menos lo marcado en rojo (indica que hay algo que hacer/tener en cuenta).


=== LINK DE DESCARGA ===

http://www.mediafire.com/calimonche


=== INFO + CREDITOS ===

[NEW] 1) Banner superior (marco superior) de españa y pantalla de incio de la Federación española. By jackiejack.
[NEW] 2) MenuIcons-v2-by-BlackPES. By BlackPES.
[NEW] 3) Tunnel_wall_Poster_by_da_cott. By da cott.
4) Ballpack v4.1. By Calimonche.
[el archivo balls.txt hay que colocarlo en C:Archivos de programaKONAMIPro Evolution Soccer 2011kitserverpesedit]
[NEW] 5) Liga_BBVA_Scoreboard_v2.0_by_lukasz111. By Lukasz111.
[NEW] 6) Samsung_Big_LED_Screens_by_marthchyld. by Marthchyld.
[NEW] 7) pack powerball by FDFXD v1. By FDFXD. [modelo 1]
8) Real_Cup_by_Rastaman_Dj [logos de las copas reales en los diferentes trofeos disputables, en los menus de las eliminatorias]. By RDJ.
9) Mando Botones_PS3_HQ_by_Maskered. By Maskered.
Uploaded with 
ImageShack.us
[NEW] 10) Logos de Continentes reales. By Txak.

[NEW] 11) Imágenes para el extra content. By Calimonche.
12) Camp Nou Turf with Logos (Update) [césped real del Camp Nou con la publicidad real que hay en el estadio, así como con el escudo del FC Barcelona cerca del área técnica]. By Txak.
13) Fondos de pantalla varios --> Barca_menu_by_Severino. By Severino.

14) Lineas_mas_definidas. By PPES4EVER. + 15) [NEW] UEFA Corner Flag by hafizh_19. By hafizh 19.
[editado por mi para añadir ambos al mismo tiempo]
16) Guantes Adidas Fingersave Alround. By TribalPatch.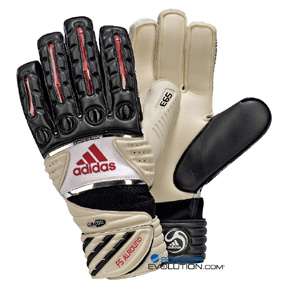 17) Pack_Music_Entrance_EPL_Exhibition_ligue_more_by_SECUN1972 [diferentes músicas de entrada al partido]. By SECUN1972.
18) pes2011-new_icon_menu [cambia los iconos del menú inicial por otros mas bonitos, como por ejemplo, el de Mourinho en "Liga Master"].By CR 9.
19) Fotos previas reales de los estadios. By alejandro.
dt06.img --> unnamed_705.bin - unnamed_713.bin [Camp Nou], unnamed_868.bin - unnamed_878.bin [El Monumental], unnamed_901.bin - unnamed_911.bin [Jose Alvalade], unnamed_879.bin - unnamed_889.bin [Da Luz], unnamed_956.bin - unnamed_966.bin [Giuzeppe Meazza], unnamed_758.bin - unnamed_768.bin [Old Trafford], unnamed_857.bin - unnamed_867.bin [Santiago Bernabeu], unnamed_890.bin - unnamed900.bin [Do Dragao]. 
20) Formation_Icons_V2. By Tottimas.
[UPDATE] 21) Traducción al español de los Master League Sponsors by denxho + corrección. By backdoor.

22) Tommsen_Chantpack 0.4 [cánticos reales para los equipos]. By Tommsen.
[desde "editar", hay que ir a "equipos" y en "griterío" hay que modificar el griterío de los siguientes equipos --> 256-260 Original (Applause -aplausos- Based) Arsenal, (Drumming -bombo- Based) Liverpool, (Cheering -griterío- Based) Tottenham, (Normal Tempo) Manchester City, (High -alto/elevado- Tempo) Chelsea] [en el 25) he añadido mi edit.bin, que cómo sabréis, sólo es compatible con la última versión del PESEdit, en este caso, la 1.11 –y que os ahorrará tener que hacer lo marcado justo antes-]
[NEW] 23) Maxima FM Enero 2011 Music Pack [pack de música para substituir la que trae el PESEdit predefinida, por nuevas canciones]. By Calimonche.
[el archivo songs.txt hay que colocarlo en C:Archivos de programaKONAMIPro Evolution Soccer 2011kitserverpesedit]
dt02.img
songs.txt
[UPDATE] 24) PES2011 Adboard Selector. By Hicksville.
[adboard_selector.bat hay que colocarlo en C:Archivos de programaKONAMIPro Evolution Soccer 2011kitserverpeseditimg y borrar los archivos marcados en azul en la foto de abajo, es decir, borrar el unnamed_2728.bin, el unnamed_2739.bin y el unnamed_2740.bin de la carpeta dt07.img]
[NEW] 25) Imagenes mas reales para Ser una Leyenda. By MarlonLDU.
[NEW] 26) Pes2011.exe. By fairlight.

[NEW] 27) RefereeKSV1.2. By THE Joker.
28) Downpour_effect [efecto lluvia]. By uu99.
[NEW] 29) Yellow_Stairs_Removal_for_Edited_Stadiums_Version_3. By Arsenal4Life.