New!! (Nov 7, 2017) csl adboard entries moved higher up config.xml file and Edit file changed.
There was a problem in the CSL cup and super cup with the adboards of other stadia taking precedence. Now all games with CSL teams keep the adboards.
Additionally, I finally managed to modify the Edit file to correct the short team names of 4 CSL teams; Guangzhou Evergrande, Tianjin Teda, Tianjin Quanjian and Beijing Guoan. The edit file is included, just replace it in your /save folder. If you wish to modify it yourself, the only program I could get working was PES ZS 2017 EDITOR by buhalo88. Load the edit file, scroll to the team you want and enter the correct name and make sure to save.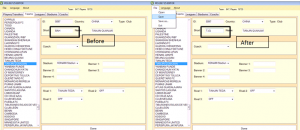 For the edit file, download it here
Update!! (Oct 22nd, 2017) CSL intro movie added and unicolor file fixed to show correct kit icons to match the uniforms in the strip select menu.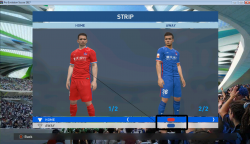 You can download the movie and unicolor file as a separate cpk file here or scroll down to the bottom to download the updated patch add-on with the edit file included.

Chinese Super League mini add-on pack for SMoKE Patch 9.5 AIO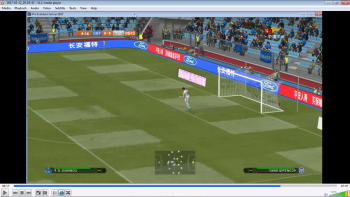 Short video of all the newly added files and features working properly

http://sendvid.com/63towb0n

This adds to the great work done by Smoke to make the CSL even more realistic and complete:

Includes

* Original and official CSL replay logo
* Original semi-official animated adboards
* CSL logo imprinted on nets
* Official corner flags
* League logo hoardings
* Official match ball Nike Ordem 4
* CSL 2017 Intro movie and splash screen
* Updated league images and menu screens changed
* CSL match-up and name plates
* Semi-official scoreboard and TV logo

Important;

This add-on has been made and tested for the Smoke Patch 9.5

It is important to follow the instructions.


Download and completely install the SMoKe Patch 9.5 (you need to install previous patches)

Download the .cpk file

Rename "csl mini add-on smoke 9-5 update.cpk" to "SMK_ExtraXX.cpk" as the SMoKE patch does not allow you to edit the DpFileList.bin file


It also has been tested for PES 2016 and non-Smoke PES 2017 versions. If you wish to use it for your own versions and patches then you have to unpack the .cpk with CriPacker and pick and choose the files you want from the /common folder.


IF

you add "csl mini add-on smoke 9-5 update.cpk" to your DpFileList.bin file it should work but the reason that it was made specifically for SMoKe 9.5 is that it has modified its config.xml and ball.bin files.

Using this add-on on other patches directly will mess up your adboard allocations for different leagues, teams and stadia and will potentially over-write or rename your balls as the SMoKE 9.5 ball pack is unique.

Also the 9.5 CSL league uses Konami Stadium as the home stadium for all 16 teams, so the hoarding images is in st029's location only. The CSL league id is 41 (previously the PAS league or J. League)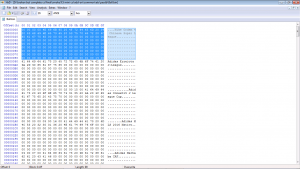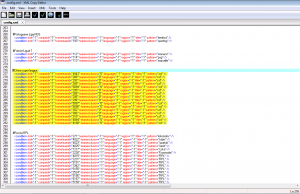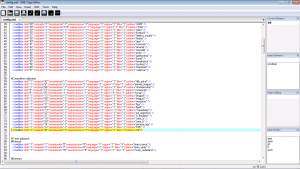 It is best to use the TurfSwitcherV3 to use low quality/default turf as the adboards behind the goals may not show up on HD turfs (the pitch may cover them and
lead to flickering from underneath)

This CSL logo is imprinted on net pattern 00 (i.e. the first one). If you wish all 16 CSL to have this then change the it in the edit menu section for each teams' home ground settings (set it to Type 1)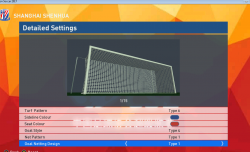 Some preview images:




























DOWNLOAD



Credit to the people at Smoke and any comments/suggestions email me

Simon