PES2013 Ball pack v2 by hamid2000
AUTHOR :
hamid2OOO
- Posted ON December 21
MODDER DETAILS
DOWNLOAD
HITS
POST COMMENTS
Share this file
Screenshots
FILE DESCRIPTION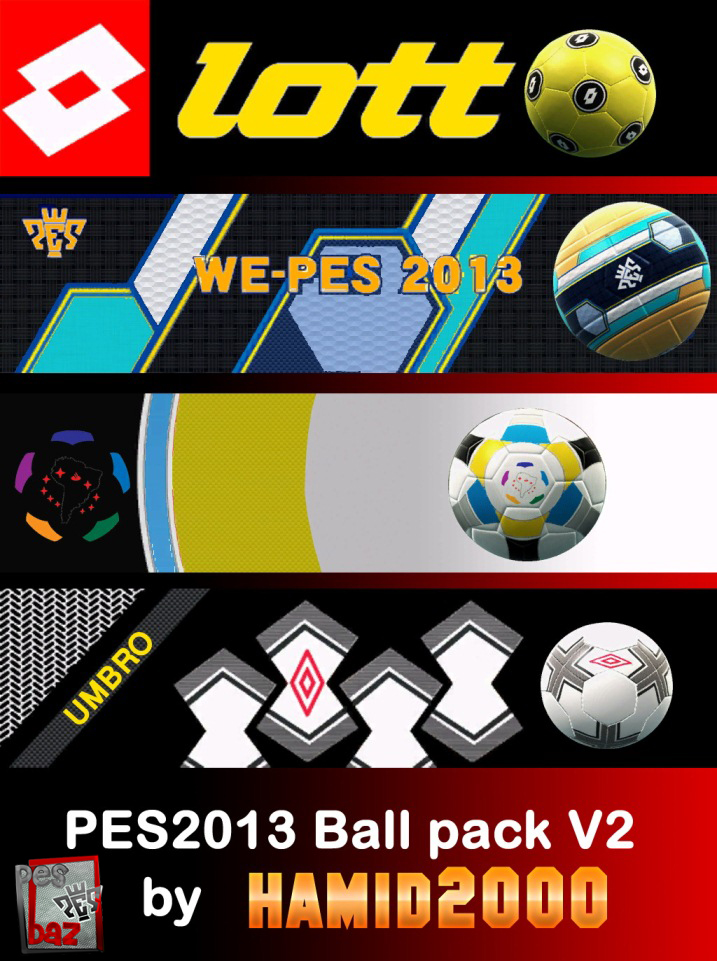 dt0b
COMMENTS
comments powered by

Disqus
Previous and Next Files
Ruch Chorzow 12/13 GDB by MIKI13SZYCE
Posted by MIKI13SZYCE on December 21
NEW [4] Konami Logo
Posted by reiz86 on December 21
GAME DESCRIPTION
Pro Evolution Soccer 2013 (officially abbreviated as PES 2013 and known as World Soccer: Winning Eleven 2012 in Asia) is a football video game in the Pro Evolution Soccer series being developed and published by Konami. The UEFA Champions League and UEFA Europa League will feature within the game; and CONMEBOL Copa Libertadores and UEFA Super Cup will be fully licensed. The game will be released on the PlayStation 3, PC, Xbox 360, Wii, PlayStation 2, and PlayStation Portable.
Download PES2013 Ball pack v2. This is a mod for Pro Evolution Soccer 2013 video game.